Joshua Calixto
"Rivers and Roads - The Head and the Heart Cover"
This is my cover of a song called Rivers and Roads by The Head and the Heart.
I recorded this with a headset mic and an acoustic guitar pickup that my dad let me borrow… Which explains the grainy quality.
I edited it on Audacity, and it's as rough as something like this could ever get, but I hope you can still enjoy it!
Posted 1 year ago — 6 notes — Played 73 times
Albums of the Year, 15-6
15. Destroyer -
Kaputt 
If someone asked me to quickly try to describe Destroyer's sound on
Kaputt
, I'd probably have to settle on "smooth jazz with light vocals." And while that sounds like a recipe for disaster, on
Kaputt
it works like a charm. Even more miraculously, it does so without a sense of irony. Every saxophone swell feels natural, every "
oh baby
" hits some well-established sweet spot. Kaputt might have been 2011's guilty pleasure - if it wasn't so damn good.
14. WU LYF -
Go Tell Fire to the Mountain
On first listen, it's easy to focus solely on the intimidating, raspy howl of lead singer Ellery Roberts, which looms over every track like a feral beast. But once you've given it a little more time, and finally get to the point when you find yourself singing (yelling?) along, the voice has faded into the background and all that's left is a bright-eyed, wide-open, and youth-filled rock record.
13. Cults -
Cults
Cults
is a hit-and-run album, the kind of work whose 30-minute running time, even when properly savored, always seems to zoom by. It owes a lot of that success to lead singer Madeline Follin, whose bright vocals rest somewhere between beautiful ("You Know What I Mean"), energizing ("Oh My God") and grating ("Most Wanted"). Whatever the schtick, Cults makes some feel-good songs that also happen to be pretty damn great.
12. Thundercat -
The Golden Age of Apocalypse
Two things: Thundercat has chops. All it takes is one listen to the fiery fretboard sprints he pulls on "Fleer Ultra," and it's easy to see this guy's been playing since he was a kid. Second thing: Thundercat makes some the best jazz fusion since Herbie Hancock. This one is harder to swallow, but there's no denying how jaw-droppingly spot-on he is after you've strolled along with a track like "Is it Love?" Complete with improvised synth, horn, and bass breaks, the song is a slow burn that's never afraid to make every moment feel so artful and so cool. They say that to become great at something, you should emulate your idols. If Thundercat if still emulating, we've got a lot more to look forward to.
11. Oneohtrix Point Never -
Replica
It's worth noting that Daniel Lopatin, who made this record all on his own, also co-produced the fantastic
Channel Pressure
with Joel Ford earlier this year. But, while
that album
played like a hazy acid trip through a more digestible interpretation of the 80s,
Replica
feels more like a work from the future as seen through a broken crystal ball.
Replica
's sounds force you to picture things you've never seen before - A dying robot on a respirator, a vaudevillist with a vocabulary consisting only of the word "up," the soundtrack of
Reading Rainbow
played backwards at half-tempo. Probably more than any other album this year,
Replica
forces its audience to see rather than to listen, and what results is one of the first albums I've ever felt compelled to describe as "graphic."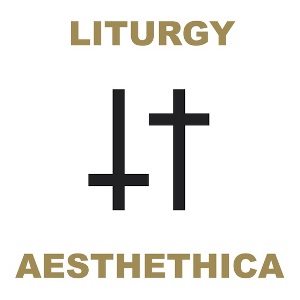 10. Liturgy -
Aesthethica
Liturgy's
Aesthetica
is the kind of album that's packed with so much content, it's impossible
not
to relate with it on a microscopic level. Take "Generation," a stunning face-melter whose entire seven minutes consist of only a few slight variations on its first two notes. It's the sort of song where after about a minute you have to do a double-take and ask yourself: "are they seriously just going to play these two notes for the rest of the song?" But a few minutes in, you've given up on asking questions, and Liturgy have you by the throat: The slightest chord progressions and the most subtle tempo changes have become scraps of gold, and the album itself has become a treasure. Hunter Hunt-Hendrix and the rest of Liturgy know how much value they can get from a simple chord change, but more importantly, they know how quickly that value can disappear if for a second their music becomes too predictable. That
Aesthetica
manages to avoid this is reason enough for celebration.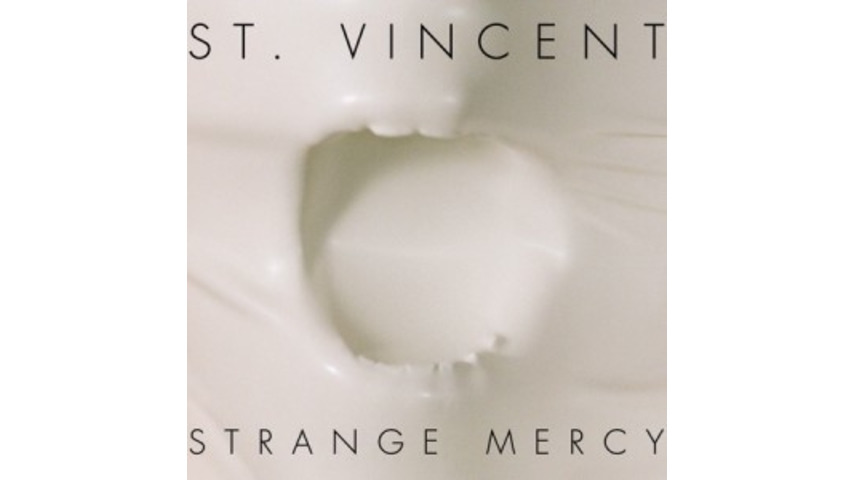 9. St. Vincent -
Strange Mercy
How can a piece sound so beautiful and so ugly at the same time? On
Strange Mercy
, Annie Clark muddies her sweeping, angelic vocal arrangements with distorted guitars, and rends her meticulously-planned builds into a thousand pieces. But it's all for a purpose; when a song like "Cruel" hints at the gunk that settles underneath every polished surface, it's St. Vincent's sporadic sonic palette that allows her to peel that layer back for everyone to see.  
8. Fleet Foxes -
Helplessness Blues
Like many other Fleet Foxesfans, I thought nothing could top the beautiful layered harmonies of their debut and was totally ready for disappointment when I first gave

Helplessness Blues

a spin.
So it's quite the feat that on
Blues
,
Fleet Foxes have managed to significantly change their sound while continuing to make music that feels so immediately timeless. As it turns out, that timelessness, and not those vocals, made the Foxes what they are, and it makes you excited for whatever potential classic they decide to release next.
7. Shabazz Palaces -
Black UpBlack Up
contains some of the most heady, abstract rap I have ever heard, and after a while, it started feeling like an exercise in futility to try and decipher a rhyme like: "touch the hood and go kiss granny, catch a box of food/play the blade and feel that sunlight 'til you're in the mood." With Ishmael Butler spitting straight-up cryptography for a majority
Black Up
, I was forced to take a step back and really think about the words and the beats - something rap hasn't asked me to do in a long time. And even if the words never really took on a concrete meaning, they made me realize that rap can actually work better without punchlines or pop culture references.
Black Up
proposes the idea that maybe rap was never about the meanings of the words in the phrases, or even the emcee's authenticity. When Butler starts chanting nonsense like "clear some space out, so we can space out," you don't care what he means or if he means it - you're just glad to be there to chant along.
6. Frank Ocean -
Nostalgia, Ultra.
From sultry ballads like "Nature Feels," to the dramatics of "Love Crimes," to Street Fighter references and Radiohead nods -
Nostalgia, Ultra.
is easy to relate to, and maybe that's what makes it such an irresistible album. In some ways, Frank Ocean has managed to tap into what R&B was originally all about - being true to oneself through song. But where past artists like Lauryn Hill used the genre to portray their obstacles and triumphs, Chris Breaux instead focuses on the idiosyncrasies of what it's like to be digitized, networked, aloof and alive in 2011.
The Best Albums of the Year, 25-16
When I get older, there's a good chance I'll look back at 2011 as the year I really started listening to music. For the longest time, my eclectic taste and busy school schedule crippled my ability (and incentive) to keep up with the deluge of great music that was constantly pouring in through through my laptop. I'm not quite sure what changed that, but now, whether it's because of my daily commute or some newly-discovered love for sounds, I couldn't stop myself from producing this list of the year's great albums.
I spent a great deal of time contemplating the system for ordering these, so keep in mind the following: This list is not organized in order from best to worst. It is organized based on how much I related to and liked the album. It's very much a personal statement, and I see it as a tool for myself - a way of remembering what inspired me this year. If there are any of these albums that you haven't gotten the chance to listen to, or any albums you feel strongly about that didn't make the list I hope you'll get take the chance to get to me for some discussion. Enjoy!
25. Youth Lagoon - The Year of Hibernation
What stands out most about Trevor Powers' dreamy, synth-glazed debut LP as Youth Lagoon is his ability to create music that is simultaneously urgent and understated. When the beat drops on a song like "Posters," Powers takes his foot off the gas, allowing the warm thumps and glistening synths to slowly pour in through the window, even as his voice remains submerged.
The Year of Hibernation
consistently brings to mind the image of the musician opening a curtain in a dark room or - perhaps more fitting to the album's artwork - a rainbow arcing into a deep valley.
24. Holy Ghost! - Holy Ghost!
Whenever "Do it Again" comes up on my iPod, there is literally nothing I can do to stop myself from belting along, hopping up and down on my butt, and looking like a complete fool to the unfortunate person who happens to be driving next to me. Honestly, though, screw it. I'm not an 80s child, but damn if this album doesn't make me feel like it. It's like, eat your heart out, Madonna.
23. Colin Stetson - New History Warfare Vol. 2: Judges
This year, Colin Stetson offered us a truly rare gift: an album without precedent. Never before has a musician wrung out such an impressive array of sounds from a single instrument that was never made to produce more than a single note at a time. Stetson manages to provide meaty percussion, soaring arpeggios, and yes, even backing vocals, all using his saxophone, and all in a live setting. If that doesn't at least grab your attention, let me go ahead and say it for you: New History Warfare Vol. 2 is a towering achievement that manages absurd listenability from an even more absurd instrumentation.
Fun fact: The reason Mr. Stetson doesn't pause to take a breath is because he has mastered circular breathing which, according to Wikipedia, "is accomplished by breathing in through the nose while simultaneously pushing air out through the mouth using air stored in the cheeks."
22. Kurt Vile - Smoke Ring for My Halo
While Kurt Vile's primary strength is his ability to write a great song, the part of this album that's stuck with me the most is its dreamy, transportive quality. Vile's music has a tendency to swirl in circular spirals rather than to move forward on a straight plane, and it places his arrangements in a universe that's both surreal and three-dimensional, nuanced and dream-like.
21. tUnE-yArDs - w h o k i l l
"What's a boy to do if he'll never be a gangsta?"
Before we get into how great the music on this album is, let's take a moment to talk about frontwoman Merrill Garbus. Garbus has always come off to me as one of the more "artsy" personalities in music today, what with her hipstery face paint, "fuck 4/4" jungle rhythms, and flamboyant aversion to all things unoriginal. While I find this part of her act annoying, the thing about tUnE-yArDs is this: while some artists have a tendency to flaunt their non-conformity as a quality in itself, Garbus and co. put it out there and deliver on it. On
w h o k i l l
, there's a little joy that comes with every "WTF," a little revelation that comes with every completely-out-of-nowhere ukulele riff.  w h o k i l l is listenable and original, familiar and totally strange. Most importantly, though, it's well-crafted. In my mind, that's enough to make make up for how intensely obnoxious I find the StUdLy CaPs and the fact that I had to put a space between every letter in this album title. w h o k i l l? mAkE iT StOp.
20. Panda Bear -
Tomboy
For me, the songs on this album didn't meld into one another the way they did on
Person Pitch
, and there was no track that stood out quite the way "Bros" did, but
Tomboy
is an achievement in itself because it expands on Panda's already astounding sound base while remaining true to the magnetic, repetition-based music that popularized him to begin with. "Afterburner," the 6-and a half minute joyride that serves as the album's crown jewel, plays like a low-altitude flight through a sweltering South American jungle. It's a sweaty, exhausting piece, but it proves that Noah Lennox still has the capacity to surprise. I know I can count on Panda Bear.
19. Drake - Take Care
I have a theory that the best rappers in the game right now are the ones who know who to collaborate with, and there's no better testament to that than Drake (although you will find the notable exception higher up on this list). Here's a guy who doesn't hold that much talent on his own, but who's brought some of the best people in the game into the studio to put together some great-sounding music. Appearances from acts like The Weeknd, The XX and Gil Scott-Heron reveal just how much Drake's appeal relies on the artists he appreciates. Sure, I'd be remiss if I didn't admit to Drake's munch-improved rap game and crooning on this album, but to be honest, the real standout here is Drake's producer, Noah "40" Shebib. On
Take Care
, Shebib lays down a darker, more despondent hip-hop sound that pairs perfectly with Drake's oddly-relatable musings on love, loss, and the pain that apparently even celebrities have to deal with.
18. The Pains of Being Pure at Heart - Belong
There's something immediately familiar and comforting about Belong - something that tells you from the first twangy guitar chord that what you're about to hear will never leave your comfort zone.The hazy, perfectly lo-fi quality of the production makes it feel like you've listened to and loved this music before. But you haven't.
Belong
is, without a doubt, a product of 2011 - an illusion of an album fueled by nostalgic, quality sounds that work their magic in a way that I hope to see more of in the future.
17. Cut Copy - Zonoscope
We're almost done with the 80s-retro stuff, I swear. Actually, no, I'm speaking too soon.
Sorry.
Anyway, with
Zonoscope,
we have Cut Copy looking like the bastard child of The Human League and The Stone Roses. The opening trifecta in particular, consisting of "Need You Now/Take Me Over/Where I'm Going," sees the Aussie quartet reconciling head-bobbing, club-thumping beats with intelligent, elegant musical turns and even a light, harmonic ballad. The diversity of sound on this record is a testament to the band's ability to make you think while never forgetting to make you move.
16. Real Estate - Days
If there were a category for sleepiest albums of the year, this would definitely be up there on that list. But while
Days
isn't the year's most engaging album, it stands out for the amazing musicality that this band manages to stuff into every measure. At times, the vocals, guitars, and drums are just so perfectly in sync with one another that it's difficult not to picture each track as a well-oiled machine instead of a piece of music. It's that musical craftsmanship that lends to the album's ability to produce nostalgia - when the instruments sparkle so brightly as one fantastic whole, and it's easy to lose yourself in the daydream that Real Estate have created.
Stay tuned for the rest of the list!
Why is Earl Sweatshirt the best rapper? Let's analyze one of his flows.
Here's the lyrics to some of Earl Sweatshirt's first verse of "Orange Juice," a track off of the OFWGKTA mixtape Radical:
"
So I'm guessin' there's questions that need adressin' huh?
Like how we fresh in our adolescence wreckin' em.
Hear new tracks, he destined to make a mess of em,
Snappin' necks and records in matter of seconds check em son.
Lost an erection and found it in an aggressive nun.
Fuckin' chin-checkin punks 'til he's out of breath and done,
No affection, he's doper than cess sessions son
Chillin' for a while on a pile of the rest of em.
"
As you can see, I've italicized a number of words, all of which contain the short "e" sound that Earl makes the thematic sound of this section of his rap. Earl usually uses a single vowel like he does here to dictate the aura of his flow. If you listen to the song, you'll notice he doesn't place much emphasis on consonants like some more percussive rappers (Tupac comes to mind). Instead, he lets the vowels do all of the heavy lifting, and it works. This rap is evocative, and it hits you hard because it's just so complex. Also worth mentioning: Earl was 16 when he wrote this verse.
Posted 2 years ago